This post is part 2 in series detailing work that Milmar has helped with on the Vicksburg Paper Mill Project.
Since 2001, the Lee Paper Mill complex has sat vacant. The property was derelict with buildings crumbling and the property overgrown. In 2014, it was set to be torn down. A Vicksburg native and business owner, Chris Moore, came to the rescue and has been working behind the scenes on the Vicksburg Mill Development.
"It's a treasure, and it's a jewel of Vicksburg." –Chris Moore
Frederick Construction is the Construction Manager of this project. They are a general contractor and constructions manager company in Vicksburg. Milmar has worked with Frederick Construction for over 10 years. Because of Milmar's good reputation and experience with framing, they were subcontracted to work in Phase 1 in the restoration of the Mill's main building.
Step 1 for Milmar's crew was to remove the old roof and stabilize the walls. Bracing the 115 year old brick walls was a new experience because we typically
work with new construction.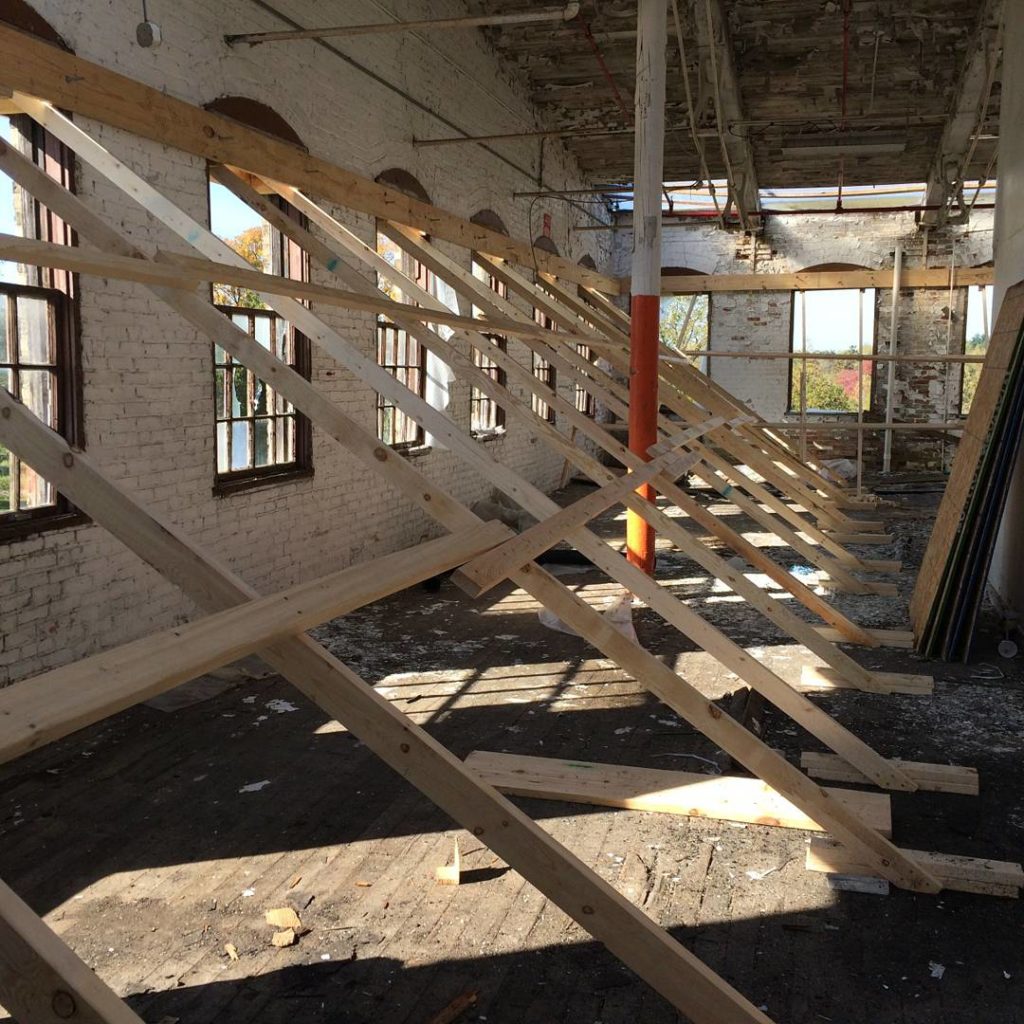 Step 2: Build a solid wood roof. As of today, this next stop is a current work in progress. Stay tuned for Milmar's progress in this historic restoration project.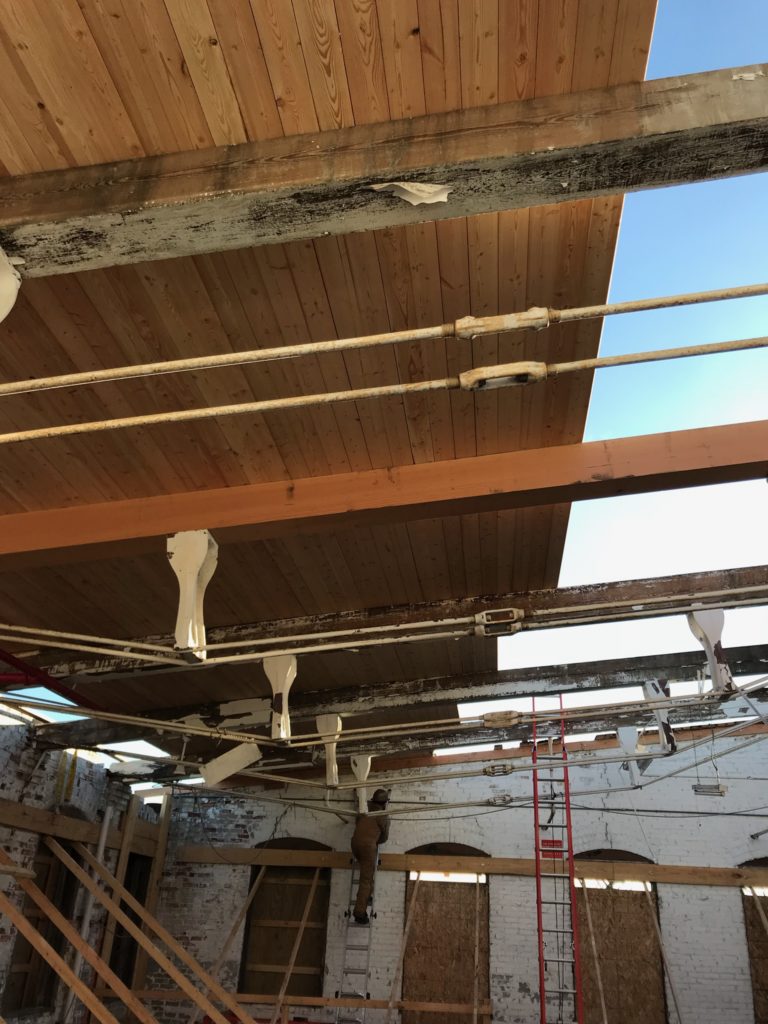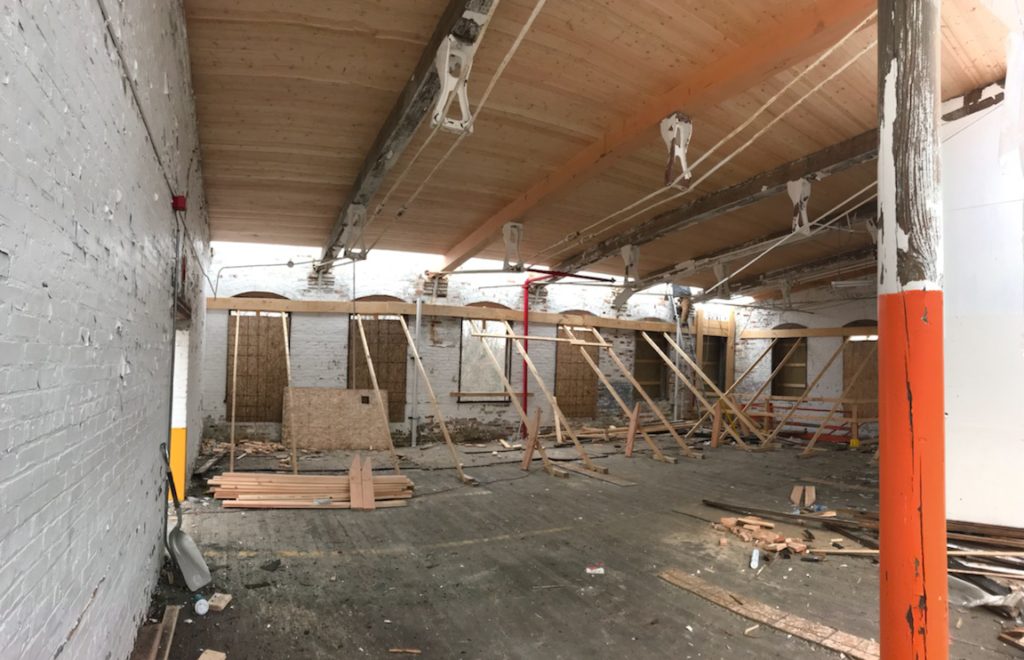 The Vicksburg Mill Development plan is to celebrate the legacy of the paper mill, and its role in the Kalamazoo area paper production industry. The Lee Paper Mill played a big role in the history of Vicksburg, and the goal is to restore the complex to its former glory. By having retail and residential spaces, restaurants, craft breweries, and venues, the Paper Mill will once again provide jobs and draw people to Vicksburg, Michigan.
If you are interested in having Milmar look at renovating your barn by covering it in metal or build you a brand new pole barn, contact us today by clicking the link here: Contact Us!