Post frame construction is the building method that commonly produces pole barns, although it is not limited to this single design. A variety of agriculture buildings, garages, sheds, fire stations, municipal buildings, and even homes can be post frame. The foundation is made by setting posts/piers into the ground for the foundation. (See our foundation options by clicking here) The roof framing is made up of engineered wood trusses connected by 2×4 purlins and set on top of the posts or a reinforced double girder. High quality ridged metal panels finish the building for structural stability and a clean look.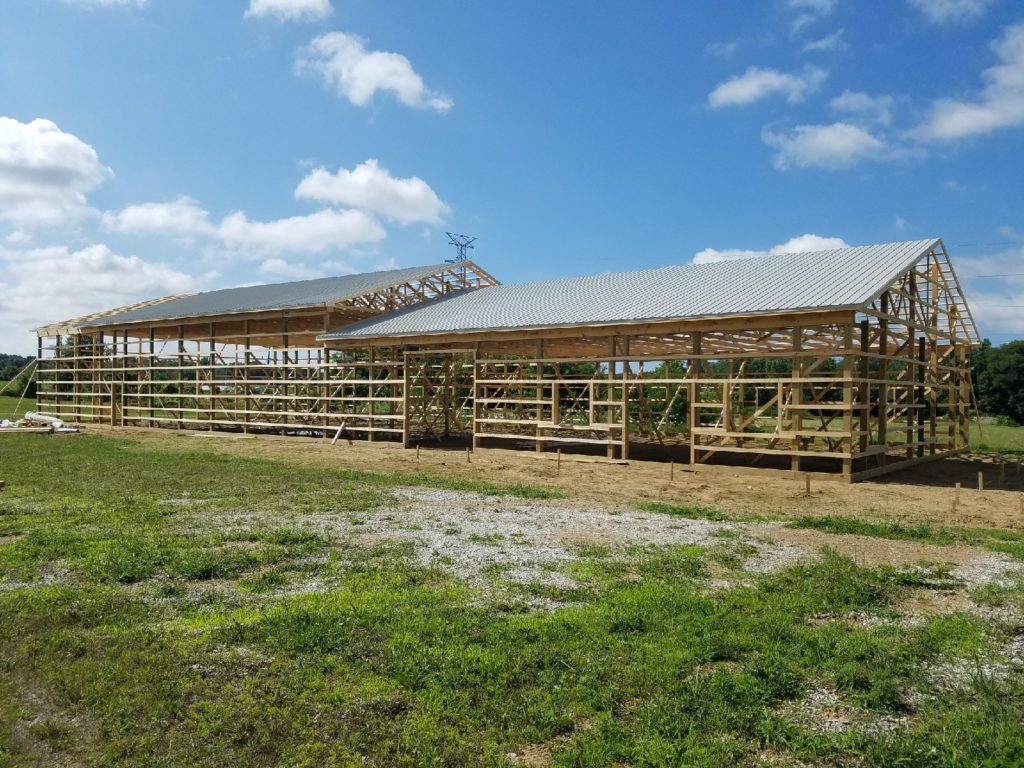 There are two main methods when it comes to building a pole barn: post frame (as mentioned above) and stick frame. Stick frame requires a fully poured concrete foundation. Most houses built typically use the stick frame method with the framing over the foundation.
While both methods work great if built properly, here at Milmar we specialize in the post frame method for the following reasons:
Foundation costs are lower
Posts are set into the ground; no major foundation or basement is needed. The deep post holes support the vertical beams. Time and money is saved on excavation and concrete.
Structural stability is superior
A stick-built structure has load bearing walls. Wind and other forces of nature directly hit the walls. Whereas post frame structures have load bearing posts that extend directly into the ground. The posts support the weight from snow or wind and shift the force into the ground. Post frame construction allows for taller walls, heavier snow/wind/floor loads and all with a faster build time, which brings us to the next point.
Faster construction
Fewer materials and complicated processes for a post frame project means a smaller crew can get the work done in a timely manner. A stick-frame project would require an excavation crew and a concrete crew just for the foundation slab and take additional time and materials that aren't necessary.
Variety of design options
With post frame, you have a huge amount of flexibility on designing due to not needing middle load bearing walls and shorter frames. There are many types of buildings that can be built including the following:
Garages
Utility buildings
RV Shelter
Cabins
Strip Malls
Banks
Gymnasiums
Retail Stores
Aircraft Hangars
Office Buildings
Vacation Home
Low overall cost
Foundation work accounts for 10-15% of the overall cost of a building project. With post-frame there is typically a lower foundation cost. Labor and materials will also cost less. Stick frame construction is typically a more expensive type of construction because of the bigger foundation and the extensive labor involved.
Milmar Post Buildings builds post frame because we know that custom projects that will last a lifetime can be achieved through this method of building at an affordable cost for you. Contact us today to get a price on your post frame project!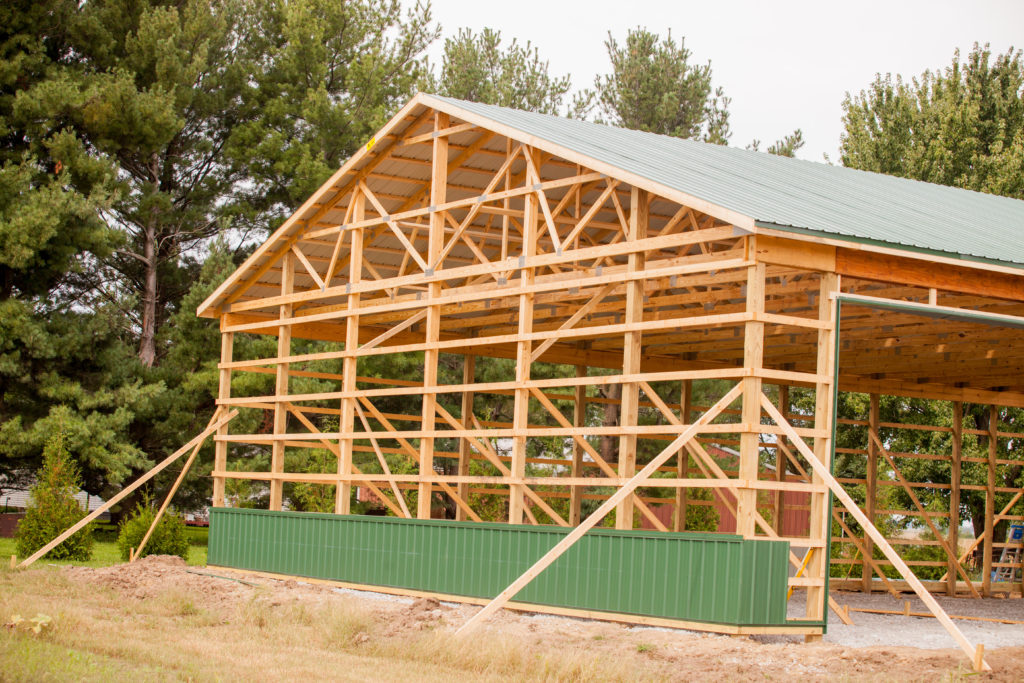 Follow Milmar Post buildings on Facebook or Instagram to see what we are currently building!