So, you've determined you need a pole barn. After all, pole barns have many uses. Now what do you do?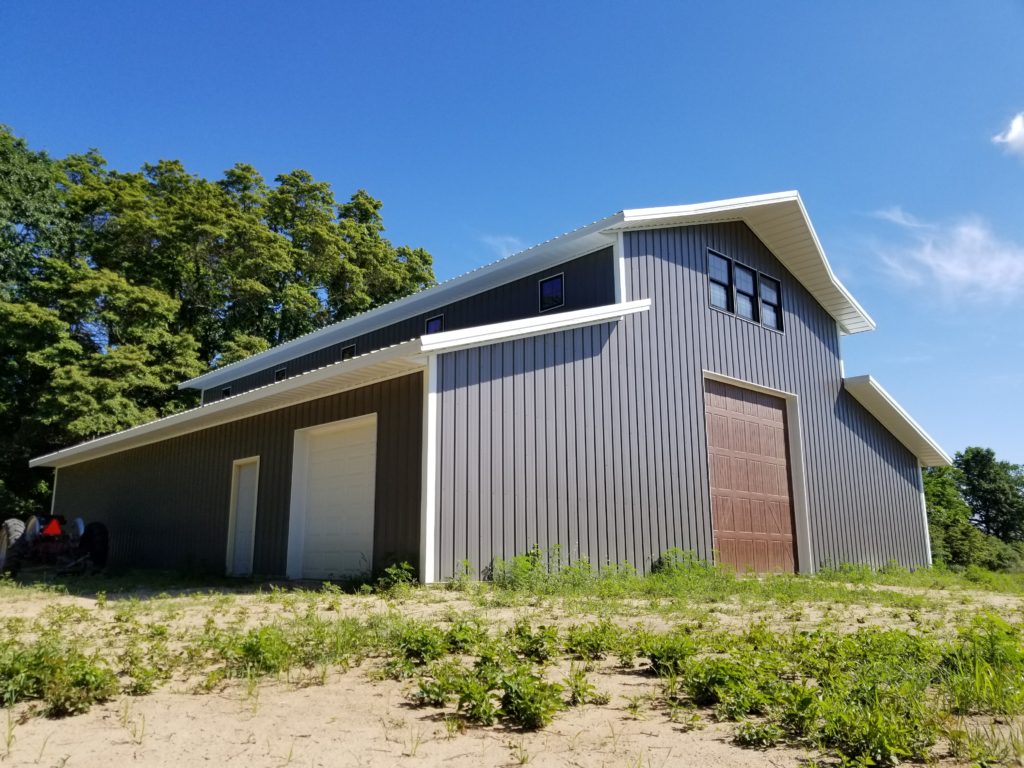 The first step is to find the right pole barn builder for your project. Let's break down the decision process into five simple steps.
1. Communication is key.
If a pole barn company does not respond to you in a timely manner regarding an estimate, chances are they will not be communicative during the building process. You might as well forget about hearing from them if you have problem in the future that needs to be addressed.
Here at Milmar Post Buildings our goal is to reply to requests within 24 hours and have an estimate to a client within 48 hours if at all possible. Our sales and design consultant Jack, has a hands-on approach when dealing with clients. We work with you to get the pole barn you need and don't make you wait weeks for a reply!
2. Experience Matters
Another aspect to look for in a pole barn company is their experience.
Have they built a pole barn similar to what you need?
How many pole barns have they completed this year?
A company that builds one or two pole barns a year is not a good indication that you will receive quality work. There is no substitute for experience.
Milmar has been providing the Midwest with post frame buildings for 11 years and Marvin, the owner, has been building since he was 16 in the Amish community.
3.

Get References
Look to see if the company has satisfied customers. If the company does not want you to talk to their previous customers, it could be that they do not have anything good to say about the pole barn company.
At Milmar, we will provide you with a list as long as your arm of past clients to call and talk to about their personal building experience with us. We encourage you to contact them to hear what they think about Milmar! We also provide a chance to drive past buildings in your area that we have built so you can see the quality of our pole barns.
Of course you can always see up to date pictures of our projects in progress and completed on the following pages:
4. Building Materials
Another area to consider when choosing a pole barn company is in building materials. The cheapest bid can sometimes mean the cheapest building materials. A quality construction company will not cheat with cheap materials that will fail over time. Inquire when the bid is low to see if the company is cutting corners with building materials.
Milmar Post Buildings uses a local supplier in the Amish community that provides high quality lumber, locally sourced metal siding in 26 and 29 gauge as well as many other materials that enhance the durability of our buildings vs. cheaper kits sold elsewhere.
5.

Do Your Homework
Ask questions and observe. Ultimately, it is your decision. No matter what the online reviews say, pay attention to the interaction you have with the builder and crew. Do you trust them to build your project? Are you comfortable that they will handle your building with professionalism? Do you know they will respond to your calls and emails right away? Does the process have order?
Don't be afraid to ask questions. Knowledge is power and knowing exactly what is expected from your pole barn builder makes the whole process much smoother.
Milmar is by no means a perfect company, but we strive every day to improve our processes, provide better custom building options and most importantly, serve our clients as we would expect to be treated. Contact us today for a free custom estimate!