MilMar Post Buildings is a locally owned company based in northeastern Indiana happily serving the Midwest.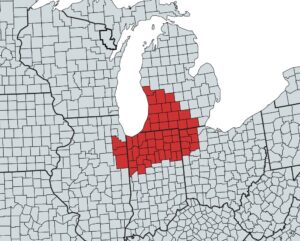 We offer exclusive services building post frame buildings in Indiana, Michigan, Ohio and Illinois. If you live in or near our highlighted region we would love to help you with your next project.
Competitive Pricing
Small enough to keep our overhead to a minimum with only four people in the office who are not directly involved with production.
Large enough to be able to purchase our materials at wholesale prices.
This combination allows us to offer you the best possible pricing with no sacrifice in quality or building expertise.
The Team
MilMar owner Marvin Miller has been in the construction business since he was 18 years old and will work to ensure that every detail of your building is constructed according to specifications and National Building Code standards and to your satisfaction.
Jack McDonnell is MilMar's building consultant/sales rep. Jack has many years experience working in the construction industry and is very knowledgeable about post frame construction. Jack can answer any questions you may have about the details of your building before construction. And if he doesn't know the answer to your question, he'll find out for you! He will also work with you to make sure that you are getting the most economically size building for you specific needs.
Our 3 building crews work directly for Milmar so there is no worries that we will outsource your project to a subcontractor that has an unproven track record. We know by experience that this business model will get you the highest quality building as our crews are held to a higher standard. Our crew leaders and workers have years of experience in post frame building and they are ready to serve you!
Our Commitment to You
Of course we are human, and we sometimes make mistakes. But we do guarantee that if we make a mistake on your building we will make it right to your full satisfaction.
We are very proud to serve the good people of the Midwest and our outstanding customer satisfaction record, and will do everything within our power to live up to your expectations throughout and after the building process.
Our bottom line is we run our business by the Golden Rule and do our best to treat each of our customers the way we want to be treated by the companies we do business with.
Products We Carry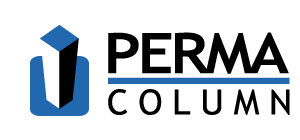 If you think you might want to select MilMar Post Buildings for your next building project, you can call at 260.440.3190 e-mail us at info@milmarpolebuildings.com, or just fill out our Contact Us form and we will follow up with you very shortly.